In 2024, Rip The Duck will offer youth divisions for both boys and girls. Now all teams can experience the great tradition of Rip The Duck and take in the beautiful sights of Notre Dame's campus.
Cost
Boys: U14, U12, U10 (full field): $1150
Boys U10 (7v7): $800
Girls U14, U12: $900
Early bird savings of $100 off per team if you register by December 15th!
Early bird savings can't be combined with the multi team discount.
Multi Team Discount of $75 per team is applied for 5 or more teams.
Format
Four game guarantee. Three pool play games with minimum one bracket play game. All pool play games will be completed on Saturday.
Divisions
Boys
U10 | 3rd & 4th Grade A,B
7v7 (2M, 2A, 2D,1G) A, B,C
U10 | 3rd & 4th Grade
Full Field A,B
U12 | 5th and 6th Grade
Full Field A,B,C
U14 | 7th and 8th Grade
Full Field A,B,C
Girls
U12 | 5th and 6th Grade
Full Field A,B
U14 | 7th and 8th Grade
Full Field A,B
*A Division for elite level club teams and very competitive association teams.
*B Division for mid-level club teams and competitive association teams. These teams find themselves competitive yet challenged on a regular basis.
*C Division for inexperienced club teams and association teams.
Premier Hospitality Group is the official hotel partner for US LAX EVENTS. With over 20 years of hotel experience, they have made the hotel process for teams & individuals attending the tournament as simple and effortless as possible. In just a few clicks, your hotel block is secured, and reservation instructions sent to your email that can be forwarded to your team. As a coach or team manager you are able to review current rooming lists through your Premier Hospitality Group account, allowing you to see who has reserved within your block. Hotel rates are lowest published with team friendly cancellation policies.
It really is as easy as it sounds, what are you waiting for, block your rooms today!
There will be a $10 parking charge at Rip The Duck.  Edwardsburg Sports Complex is responsible for the parking structure/layout and all parking fees go to the facility not US Lax Events.
Parking can be paid for two ways.
1) Pay beforehand using the link below. When entering the facility, please print the parking receipt email or pull up the email on your phone that will be sent to you once you complete the parking registration. Please show receipt of parking pass once you enter the facility.
2) Pay $10 cash. There will be no credit card readers so please make sure to have cash on hand. Parking staff will have cash on hand to give cash back.
Once your payment has been received or verified, you will receive a parking sticker to place on your dashboard for the weekend.
No cars, RVs, or campers will be allowed to stay overnight.
No pets are allowed unless they are service animals.
No grills allowed.
Visit South Bend Mishawaka
The Visit South Bend Mishawaka CVB is a proud sponsor of the Rip The Duck Tournament. Please visit https://www.visitsouthbend.com/ to learn more about the excited things to do in the area while at the tournament.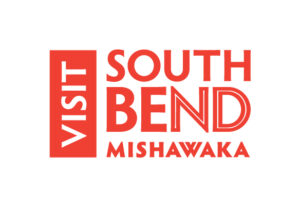 Next Level Video will be covering all High School games in High-Definition on professional HD equipment from an elevated position. Copies of games and highlight reel editing services are available for purchase through one of the multiple packages listed below. Pre-order discounts are available to all orders placed before the start of the event. If you don't pre-order before the event you CAN still order after - All of the games will be covered!