10 groomed lacrosse fields and only 20 minutes from the shores of Lake Michigan and down the road  from the campus of Notre Dame. Bring your trunks or your favorite Fighting Irish gear and lace up your stick and get ready for some lacrosse. Bring all your teams this at this 7th year event and close out your summer with a fantastic Midwest tournament with 90+ teams.
Cost
Boys 2031 and above: $1,500
Boys 2032/33: $850
Girls HS: $1,100
Save $100 off per team if you register by December 15th!
Format
Four Game Guarantee. 3 pool play games with at least 1 playoff/consolation game
Divisions
BOYS
2032/33 (7v7| 2A, 2M, 2D, 1G)
2030/31 A | 2030/31 B | 2030/31 C
2028/29 A | 2028/29 B | 2028/29 C
JV A | JV B
HS B | HS A
GIRLS
HS
Premier Hospitality Group is the official hotel partner for US LAX EVENTS. With over 20 years of hotel experience, they have made the hotel process for teams & individuals attending the tournament as simple and effortless as possible. In just a few clicks, your hotel block is secured, and reservation instructions sent to your email that can be forwarded to your team. As a coach or team manager you are able to review current rooming lists through your Premier Hospitality Group account, allowing you to see who has reserved within your block. Hotel rates are lowest published with team friendly cancellation policies.
It really is as easy as it sounds, what are you waiting for, block your rooms today!
There will be a $10 parking charge at Rip The Wave.
Parking can be paid for two ways.
1) Pay beforehand using the link below. When entering the facility, please print the parking receipt email or pull up the email on your phone that will be sent to you once you complete the parking registration.
https://www.edwardsburgsportscomplex.org/buy-or-register/2023-rip-the-wave-10-weekend-parking-pass
2) Pay $10 cash. There will be no credit card readers so please make sure to have cash on hand. Parking staff will have cash on hand to give cash back.
Once your payment has been received or verified, you will receive a parking sticker to place on your dashboard for the weekend.
No cars, RVs, or campers will be allowed to stay overnight.
No pets are allowed unless they are service animals.
VISIT SOUTH BEND MISHAWAKA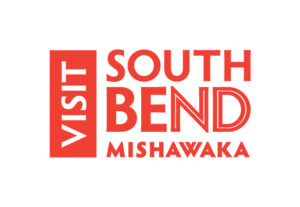 The Visit South Bend Mishawaka CVB is a proud sponsor of the Rip The Wave Tournament. Please visit https://www.visitsouthbend.com/ to learn more about the excited things to do in the area while at the tournament.

Next Level Video will be covering all High School games in High-Definition on professional HD equipment from an elevated position. Copies of games and highlight reel editing services are available for purchase through one of the multiple packages listed below. Pre-order discounts are available to all orders placed before the start of the event. If you don't pre-order before the event you CAN still order after - All of the games will be covered!